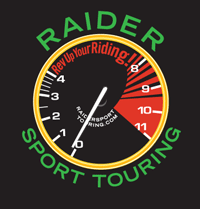 Michael Jordan / Author

Shipping and Storing A Bike In Europe

Michael keeps a bike a Europe and knows well the pitfalls of shipping a bike and
keeping it there. We asked him to share his advice and experience. Use the
Forum at the end of this "blog" to share your knowledge. Contact Michael if
you wish by email if you have questions: AskMichael@RaiderSportTouring.com
Use the links above to get back to the home page. To get on the ride list
simply click the link abovel
A couple of notes up front:

If this is a one-time shot, you're better off renting a bike. While it ain't cheap, it's less cost & aggravation to rent than it is to ship to and fro.

Air Canada has a deal from time to time that will air ship your bike for about $800 each way. I believe that you have to be on the same airplane, and you obviously have to be in Canada.

Being essentially lazy, I chose to ship with Stefan Knopf (http://knopftours.com/Web-Site/Hello.html). Stefan runs a full-service business shipping and storing bikes and takes care of all the import bits for one fee – you drop off your bike in Orlando at the end of Bike Week and the next time you see it will be in Heidelberg. If you use Stefan's B&B service, it will be parked outside your room.
The Orlando shipment works for me, as I just drop the bike off at the shipper's and head back north to Jacksonville for the IBA annual party, so the only "extra" traveling that I have to do is from JAX to Orlando & back.

My bike stays registered in Virginia and I just bring my latest registration/decals over with me.

Feel free to contact me if you have any questions.

Following is what I received from Stefan (lightly edited) concerning costs and requirements for the shipment. Note that you need to have a clear title to your bike – no liens.

Note that these requirements can change from year to year. I shipped bikes in 2009 and 2015 and while the process was essentially the same, some details differed.

From Stefan's email:

The total export cost is $1375 US dollars for transporting your bike to from Orlando to Heidelberg, Germany. Plus Transport insurance 1% of value the bike and load

Free storage is included through the end of May (storage is $30/month).

A deposit of $375 US dollars - a personal check - made out to Stefan Knopf

The balance of the payment ($1000 plus 1%) - a personal check made out to Stefan Knopf and included with:

The original vehicle title - It will be returned in Germany when the bike is picked up.

5 copies of the title - front and back (one copy needs to be notarized)
5 copies of the inside of your passport - the one with your picture (one copy needs to be notarized)
2 copies of your driver license ( No notarized needed)

A statement that includes the following and is to be signed and dated;
1 - Your name
2 - Home address
3 - E-mail address
4 - US telephone number
5 - Information concerning your bike: the make, model, color, VIN, license plate identification, with a statement, "It will be used for personal use to vacation in Germany/Europe".

Copy the attached Power Of Attorney (POA): Sign and date on the appropriate lines. Leave all other lines blank and include the POA with all other papers. The remaining blank lines on the POA will be filled in by the exporter.
You sign that when you trop of the bike in Orlando, if you do not come yourself I will email you the form.

A copy of the bike's State Vehicle Registration is not required.

Bike preparation:
1 - Battery disconnected
2 - Gasoline on reserve (less than 1 galllon in tank)
3 - Side mirrors and windshield removed and stored/packed in or on the bike.
4 - List of items that are included with the bike - signed and dated